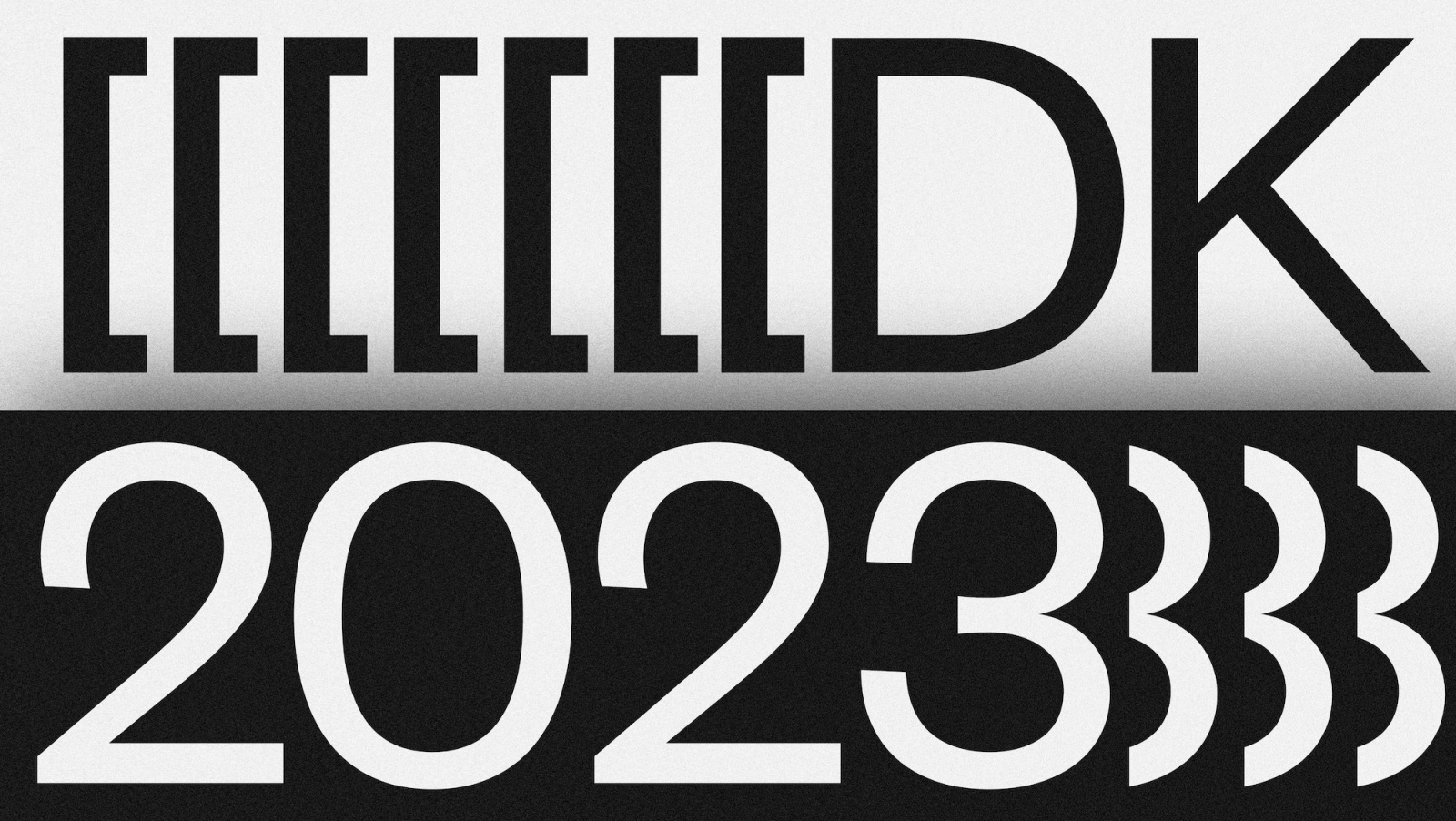 We may be a lot of things, but one thing we're not is boring. While not listening to amazing talks or intriguing discussion sessions, check out these cool activities, giveaways, prize contests and more that our partners prepared just for you. Cheers!
[NEW] FUCK LOVE hoodies & T-shirts!
Only THE best for you guys — new stuff is out now: FUCK BRAIN. LOVE STORM. hoodies and LOVE TEAM. FUCK WORK. T-shirts are available in our characteristic fashion — black, white and just astonishingly beautiful. Pick them up at the Lone Concept Store (Ground Floor) every day from 9 AM to 3 PM available with a 30% discount on-site only.
Magenta Portal by Hrvatski Telekom
Get teleported to the brightest community of creatives in all its glory with the Magenta Portal by Hrvatski Telekom, that will illuminate your path outside the hotel with a different lightshow every night! Be sure to scan the QR code for a chance to win a luxurious surprise!
Addiko speedy loans and scooters
From Shumica to downtown in just a few minutes and without breaking a sweat — catch up with the lectures, hop on the terrace, and take advantage of Addiko scooters. With Addiko Bank speedy loans and scooters, we got you right where we want you — at a massive advantage.
Make sure to stop at Konzum's corner…
…where you can learn more about their Private Label products, take your chance in a fun quiz and sip some refreshing Minute 100% juice! Meet you there during the breaks!
Summer exotic by JANA limited edition
Visit Jana corner and enjoy the irresistible combination of coconut and lemon flavours, based on your favourite water Jana and coconut water.
Wake up with Costa
Costa and DK2023 make a perfect blend for an unforgettable festival experience to keep you going all day and night — find Costa's signature blends at all Lone bars!
Win a yearly supply of Dorina!
A surprise is waiting for you at Dorina corner. Break the ordinary and enjoy the extraordinary. Dorina — the weekend for your taste buds.
Free trip, you say?
Be sure to visit Kristina Kuzmič's talk because Mastercard and Priceless.com is surprising some lucky attendees with a special reward — a three-day getaway to Istria for two!
Enter the world of King Harmony
In the mysterious corners of nature, the seductive creaminess of pistachio meets the fresh note of forest berries. And suddenly you get it — there are unique perfections that melt together into an even more incredible combination of pleasure. Who says perfect harmony doesn't exist? — King Harmony
The almighty Ajvar squeeze
Introducing Ajvar squeeze — the first ajvar in a practical bottle — so irresistible you want to squeeze it! Try it in a tasty sandwich at Podravka corner at the conference level!
Antique's liquid gold
If you're feeling like a true connoisseur of fine liqueurs, try out Antique cocktails every day on the -2 floor and see you on the FUCK RULES. LOVE MAYHEM. ANTIQUE PARTY. on Friday night!
Post Program Pint powered by Ožujsko pivo
Ožujsko pivo supports intriguing conversations at Post Program Pint, a unique format that shows there is no such thing as stupid questions and wrong answers — and the free beer is just a bonus. Meet us at VIP Lounge.
Enjoy the ride
Be sure to take a sneak peek at the brand new Peugeot 408, parked right outside the mesmerizing hotel Lone.
Brighten your day ahead with KITKAT® — official break partner on Friday
Take some time out of your busy day and treat yourself to a relaxing and uplifting moment with KITKAT®. Smile as you experience the deliciously crispy wafer snap, and let yourself melt away with the rich milk chocolateness. Have a break, Have a KITKAT®.
Feel your Somersby moment
Visit the Somersby garden and experience the refreshingly optimistic moments with the new passion fruit & orange mix. Isn't that wonderful?
Bulldog party
Raise a glass for the first night of the festival at the FUCK THEME. LOVE REUNION. BULLDOG PARTY. — where you can follow your own rhythm with Bulldog Gin.
Hertz, take the wheel
You thought our festival superstars teleported to Rovinj? As the festival's official rental company, Hertz made sure they arrived to Hotel Lone safely and in style.
Low on energy?
Find Red Bull at the registration office, in bars or at the beach and vitalize your body and mind.
Designed by People
Not only is Elan supporting young creatives under 30, but at the conference level you can catch their display of the SONDA&ELAN skis Designed by People — the first commercial skis designed by non-designers with the desire to push their creative boundaries.
Thank you, Cerovski
Big shoutout to Cerovski for the festival print materials that are just bloody gorgeous. Humility at its best.
Sunset & Sunrise Yoga
Relax your mind, body and spirit from all the amazingness surrounding you — apply for Sunset (Thursday) or Sunrise (Friday) Yoga sessions by sending an email to fran.ljubej@hura.hr with the subject YOGA @ DK and join our own Lorna Kijurko in mastering your body and mind.
Majc setting the scene
Thank you to Majc that made sure our festival's visual communication shines through across the whole of Hotel Lone!
Did you know colors can speak through paper?
With IGEPA new and exclusive Trend Color Collection you can now find endless color inspiration and explore the latest paper color trends.
Rory's lucky few
After an entire decade of anticipation, you can finally experience the thought-provoking masterpieces of Rory Sutherland on DK! But wait, there's more: his captivating book 'Alchemy' awaits a lucky few, who will be transformed into devoted fans by Imago Ogilvy — perhaps even becoming ardent followers of both Rory and the agency!
Special edition of Lider komKULTURA
Your Tote-ally DK bags are enriched with the new edition of Lider, including the special feature komKULTURA dedicated to market communications and DK Festival — so read on!
And the winner is…
On Thursday evening let's cheer for the best of the BalCannes regional creativity! Come Friday, we are awarding the IdejaX winners and handing out Young Lions powered by Elan winners their hard-earned trophies, while the glamorous awards finale will be on Saturday for the most effiective and best digital achievements at the Effie and MIXX Awards Shows!
Delicious Lone lunch
While inspiring talks all day long will satiate your creative hunger, Lone will offer a delicious buffet lunch (27,00 €) in the ON restaurant during lunch breaks, while in Tekka you will find an exclusive festival a la carté menu. To avoid long lines, you can purchase the lunch at the reception, at the lobby or conference bar. Bon appétit!
Beach, Garden & Indoor Shumica — Main Hall talks livestreams
If you feel like listening to some of the greatest industry leaders while being super comfortable, go watch the livestreams of the Main Hall talks in the Indoor Shumica powered by Addiko Bank (Lone's ground level), in the sun in the Lone garden powered by Somersby or at the beach to get your daily dose of vitamin sea! Main Hall's got some competition this year.
Join the conversation with Slido
Our speakers want to hear from you! Enjoy the talks of our star-studded lineup and ask our speakers questions at the end of each talk via Slido — download the app for free or visit slido.com by entering the code DK2023.
Croatia on the big screen!
An interesting discussion about our country's cameos on film — and how it can boost tourism — is brought to you by The Croatian Chamber of Economy.
For all your vibes
All the hottest fashion brands can be at your fingerprint with Zalando's 30 EUR discount included in your Tote-ally amazing DK bag. Happy shopping!
ENNA joins the Goodvertising movement
We're celebrating Earth Day with Thomas Kolster and ENNA — it is time to put our planet first! If you wish to join them, grab Thomas' best-seller The Hero Trap in audiobook form with 20% discount! Use the code DK2023 at Thomas' official website.
Imagebank? More like ImageTHANK!
Young lions were able to roar fiercely with free access to Shutterstock's imagebank (biggest thanks from all contestants not specialised in design!)
From a flicker to a spark
Just like all of you, HEP is all about sparking conversations — enjoy discussions on the state of PR today as well as ways to achieve limitless creativity!
Tourism and communication are inseparable
Croatian National Tourist Board recognised our and your awesomeness — thanks for supporting the festival, it is much appreciated!
Experience is key
Ascanius Media partnered with DK to bring you a presentation that could skyrocket your customer journey. Just please wear a helmet.
Delightful surprises by Filir
We don't want to give anything away, so let's just say that Filir prepared some nice surprises for you in the Tote-ally amazing DK bag.
Let's get digital with KONČAR
Get to know the world of KONČAR Group, dedicated to the transition to green energy and digital transformation.
Solutions4Codes
Hey Rovinj! Ready to take your business to the next level? Info-kod is here to make that happen. Their team of tech wizards creates digital magic to help businesses grow and thrive. Meet them at DK2023, find more info in the Tote-ally amazing DK bag and rock the digital world together.
May I have your attention, please?
Teads is making sure we're all paying attention with their discussion on the attention span of customers and the new paradigm for digital advertising.
Big shoes to fill
Creative, bold and ready to enjoy yourself? If the shoe fits, wear our black and white FUCK STOP. LOVE START. DK Startas sneakers available during the festival at the Lone Concept store with a 30% discount, every day from 9 AM to 3 PM.
This is ZICER
Instead of the jungle, young lions roamed the colourful halls of ZICER, Zagreb Innovation Center, which helped them boost their creativity. Roar.
Discover the world with FlixBus
If you're ready to travel the world across Europe and America, then you're ready for your next trip with FlixBus. Find out more about the green, recognisable buses and their unbeatable network across the continents. Check your voucher in the Tote-ally amazing DK bag, plan your destinations and start packing your bags.
Tote-ally amazing bag
Our stunning Tote-ally amazing DK bags were created by Caspar. Aren't they beautiful and full of wonders? We should really hold a masterclass on humility.
LOONAPARK
From promotional gifts to form-fitting T-shirts, Loonapark is a supplier that has it all. Thank you!
Media plan like a pro
Thank you OMD for being a big help with the festival's media planning.
Communicating Europe
European Parliament in Croatia brings you insights into how crises of the past years have served as catalysts for policy solutions.
Fight against foreign interference and disinformation — and fight for equality
Thank you to European Commission in Croatia for exploring these important topics at DK2023.
Under the auspices
The festival that we all love and adore is also supported by the President of the Republic of Croatia, under whose auspices the festival has been organised for years now.
Watch talks anywhere in the world!
Your colleagues who couldn't come to Rovinj will be pleased to hear they can watch all Main Hall talks live and online! Just grab your online festival ticket provided by Confiva & Woom, the online/hybrid event partner.
The word about the festival reached all of you thanks to our supportive media partners, so big thanks to Večernji list, Poslovni dnevnik, 24sata, Lider, Jutarnji list, Telegram, Bloomberg Adria, Novi list, BURO., Journal.hr, Go2Digital, Outdoor Akzent, B1 Media, Media Marketing, Europlakat, Zagreb plakat, PIO, Netokracija, Marketing Magazin, Marketing365, After5, Rplus, Fashion.hr, D1GITAL, Ja TRGOVAC, Green.hr, Tportal.hr, Radiogrupa, Laganini FM, eIstra.info, Studentski.hr, Dalmatinski portal, Advertiser Serbia, Telegraf.rs.
Registration office working hours
20 April 2023 12:00 — 21:00
21 April 2023 10:00 — 21:00
22 April 2023 10:00 — 21:00

FUCK conferences, LOVE DK & see you soon.