For 12 years in a row she was ranked among the top 5 M&A communications advisers, today she is the Advisor to the CEO of UniCredit Group, and this Wednesday at 3 PM on the DK festival Facebook page she will join the second edition of DK Talks!
Louise Tingström is one of the leading stars of the communications industry – she worked for Formula 1, ran corporate relations at Visa International, managed international communications at British Airways, now she is the Advisor to the CEO of UniCredit Group and this Wednesday she will give a free online talk Embracing Change, Creating Opportunities at DK Talks!
Brand communications needs to have a clear strategy and objectives because it shapes the brand's image and its reputation – this fact is paramount during the current crisis. Now more than ever we are aware of the fact that every moment is precious and business circumstances ever-changing. This is why you will need only 30 minutes to join DK Talks and learn about communications from an expert that is a self-proclaimed risk-taker – during the last 15 years she worked on mergers valued at more than 200 billion euros.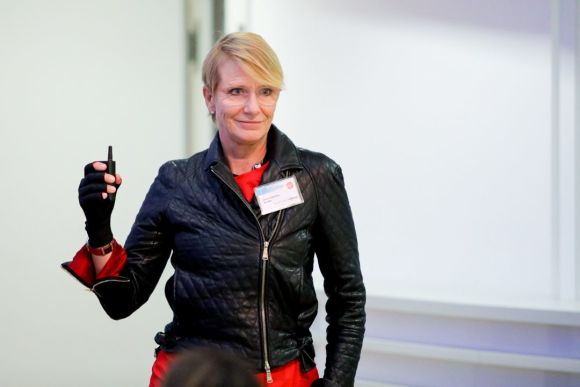 From the perspective of the advisor of world's leading companies as well as an expert in running her own business, Louise Tingström will discuss new frontiers in the communications industry, which is something no brand and agency manager should miss out on. Following the talk, Louise will have an intriguing conversation with our moderator Antonija Mandić and answer the questions from the audience.
As the organizers of DK festival, that was affected by the crisis, we want to continue to support the industry by doing what we know best – sharing knowledge. This is why DK Talks is completely free for everyone who wishes to join the educational talk, held on 27 May at 3 PM on the DK festival Facebook page.