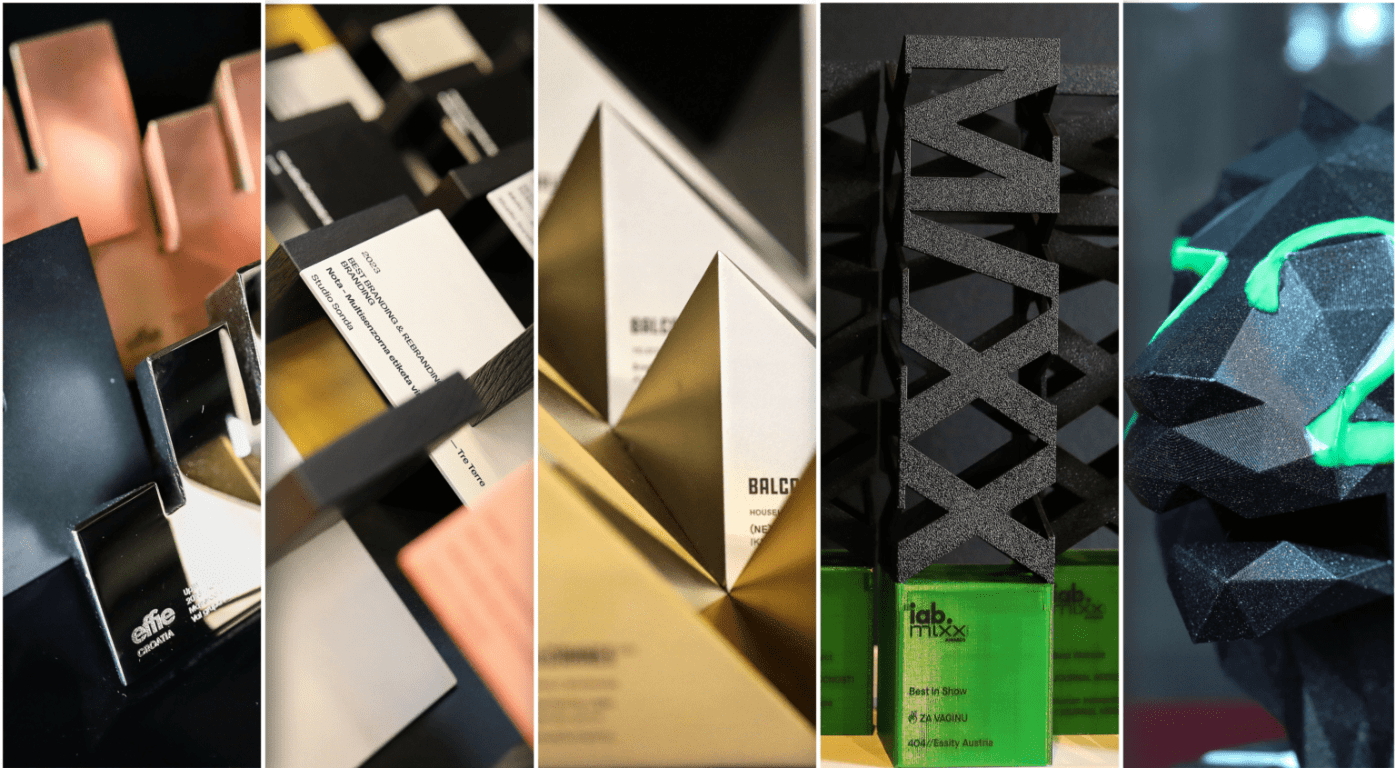 Now that the winners of the industry awards have been revealed at DK2023, find out how to order extra copies of your prestigious trophies!
At DK2023 in Rovinj at the end of April, awards were presented to the most successful communications projects at the BalCannes, MIXX, Effie, IdejaX, and Young Lions competitions.
The excellent mood of our community at the long-awaited national festival of creativity and communications was only enhanced by the glamorous celebration of the industry's best experts, as well as prominent agencies, advertisers, and individuals. Trophies were awarded to the winners, and the possibility of making additional copies was provided so that you could delight your colleagues and clients and make your office shelves extra shiny!
You can order trophies at the following prices, and it takes 3 to 6 weeks to make them.
MIXX: 135 EUR/piece + VAT (for winning statues), 75 EUR/piece + VAT (for finalist statues)
Effie: 360 EUR/piece + VAT
IdejaX: 190 EUR/piece + VAT
BalCannes: 210 EUR/piece + VAT
Young Lions: 185 EUR/piece + VAT.
To order additional trophies, you can get in touch with info@danikomunikacija.com.
Photo: Emica Elvedji/PIXSELL