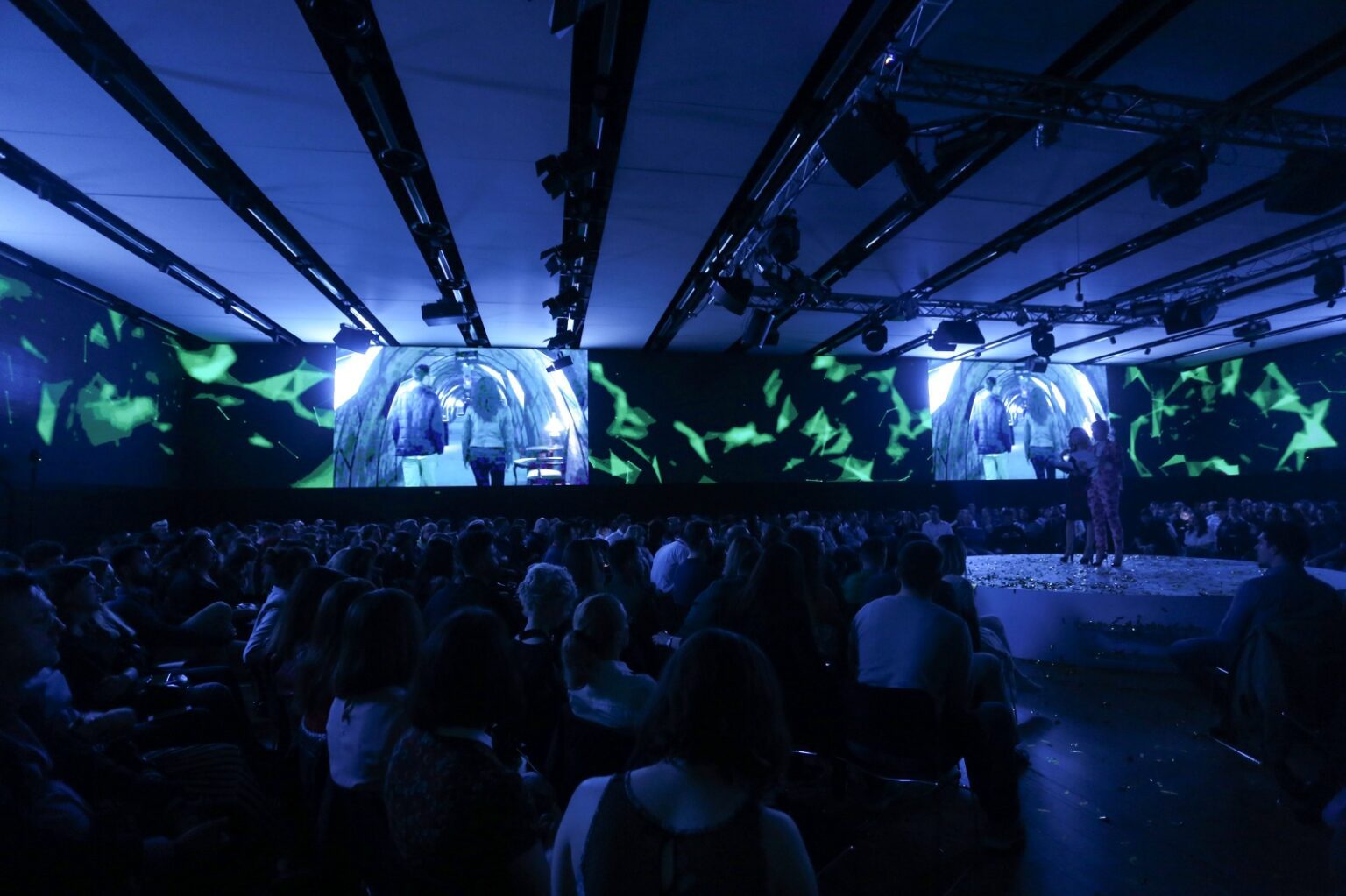 From a myriad of inspiring talks by international experts during the day to the glamorous evening award ceremonies – BalCannes, IdejaX, Young Lions Croatia, MIXX and Effie Awards Croatia – you can join the Main Hall events from your office or home!
The preparations for the DK Festival are going full steam ahead, and it will attract several thousand people in its ninth edition on 20-23 April! Rock-star of the tech world, evangelist, visionary, mischief-maker, surrealist directing duo, authors of bestsellers… these are just some of the global experts that will soon be taking our stage in Rovinj.
You aren't able to join our community of marketers, creatives, digital experts, PR and communications professionals? We have some good news for you. You can stream the talks from the Main Hall live provided by Confiva & Woom, the online/hybrid event partner! Find all information about affordable online registration fees at the link.
Apart from the thought-provoking talks during the day, you can expect a glamorous program across all three festival evenings: after the first awards show for the regional creativity competition BalCannes, which will take place on Thursday, April 20 starting at 9 PM; the second evening, Friday, April 21, is dedicated to the award ceremony for the Croatian creative competition IdejaX, as well as the young talents of the communications industry competition Young Lions Croatia powered by Elan; and the grand evening on Saturday, April 22 from 9 PM, is reserved for the digital-first MIXX Awards Croatia and Effie Awards Croatia, prestigious marketing efficiency awards.
An exclusive feature of the online participation is an interactive discussion called Beyond Borders: Exploring the Possibilities of Hybrid and Virtual Events, which will be held on the DK online platform on Friday, April 21 at 1:30 PM. The discussion will be hosted by Jaka Gornik (CEO, Confiva, Slovenia) and Tom Gavazzi (Founder & Owner, Woom, Croatia), who will explore the opportunities for organizers, sponsors and attendees of hybrid and virtual events, including strategies, business models, revenue streams, audience engagement and networking opportunities.
The highly anticipated DK2023 schedule has been revealed. You will get to hear Edward Snowden former CIA officer and National Security Agency (NSA) contractor who will join the festival via video link; James Whittaker, evangelist, visionary, and rockstar of the tech world; Munise Can, a strategy expert from Highsnobiety who helps brands find new ways to matter; creative person of the year from faraway Japan Toshihiko Tanabe; the world's leading authority on sextech Bryony Cole; Media.Monk's Main Monk from the world's biggest creative digital production agency Victor Knaap; Rory Sutherland, one of the most original thinkers in the advertising industry and beyond; the surrealist directing duo Vallée Duhamel; Srećko Horvat, a philosopher with a global following; the bestselling author and recovering pessimist Kristina Kuzmič powered by Priceless.com; one of the world's leading creative technology futurists Ian Beacraft powered by Hrvatski Telekom; purpose pioneer Thomas Kolster powered by ENNA; Vice President of Brand Communications at Adidas Erika Wykes-Sneyd; and Mischief-Maker/Strategy Virtuoso Rob Campbell.
Feel free to find more information about online tickets and join us at DK2023 live and online!