"Imagine a better world and inspire people to create it" outlines the spirit of DK Piknik by Jamnica Botanica
The first DK business conference in nature, which was held after months of isolation on 30 June and 1 July in after-work hours in Maksimir with maximum safety measures in place, has proved to be a major success for the Croatian communications industry because it has given us a long-awaited and very much needed opportunity to get together and exchange ideas after several challenging months for everyone.
At DK Piknik by Jamnica Botanica we replaced conference halls with a green paradise, combining the best of online and offline worlds – during the two-day event the participants enjoyed the inspiring talks by six international speakers and an array of national experts while hanging out with colleagues in the sunlit Park Maksimir.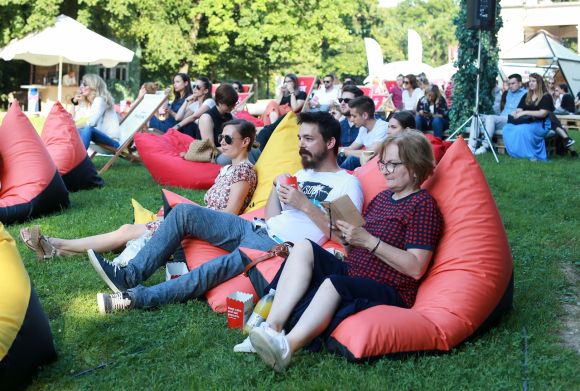 The current circumstances are the perfect time to create new forms of advertising, the futurist Ben Hammersley asserted in his online talk and summarised the key idea of the picnic, Imagine the world as you would like to see it next year – imagine the world where life is good – and then use your creativity to tell that story and inspire people to create it.
We extend our thanks to our friends, who supported our efforts to gather our community of communicators at this not your typical festival in extraordinary circumstances, as well as everyone who played a part in organising the event and helped the amazing picnic come to life. We are especially thankful for the amazing participants who enriched the program with their questions, thoughts and experiences, warming us up for the DK festival in Rovinj on 29-31 October 2020.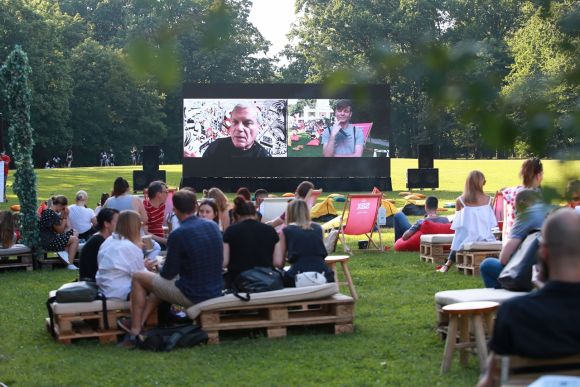 DK Piknik by Jamnica Botanica was an exclusive event for DK2020 participants who have already booked their ticket for the festival in Rovinj. The price of the DK Piknik ticket was 450 HRK + VAT. The ticket price for DK Piknik is included in the price of already purchased DK festival tickets.
DK Piknik by Jamnica Botanica or not, DK festival in Rovinj will happen as planned on 29-31 October 2020, following the recommendations issued by relevant bodies while we closely monitor the situation. Find more information here.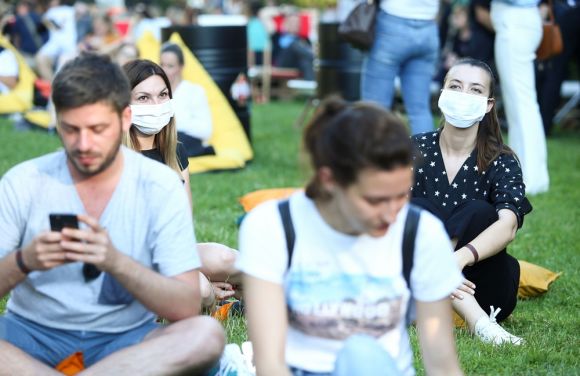 SPECIAL THANKS
A big thank you to our partners that have been with us and made this unusual gathering possible.
DK Piknik by Jamnica Botanica was all about inspiration, positive energy, thinking outside the box as well as the long-awaited mingling with dear colleagues in the fresh air in which we enjoyed natural indulgence thanks to Jamnica Botanica.
Besides the amazing educational content, DK Piknik offered you a chance to hang out with your work friends out in the open. On the first day of the event PIK Vrbovec provided delicious burgers, while the official beer of DK Piknik was Staropramen. Mastercard made sure that the atmosphere stayed priceless: DK Piknik offered you a 10% discount for paying with Mastercard® and Maestro® cards in the Vidikovac café bar. Zagrebačka banka is to thank for discussing the talks with popcorn in your hands or while playing table football. The talks are brought to you by A1 Hrvatska and Badel 1862 Sax gin inspired an amazing summery after-work vibe and incited interesting conversations. Erste banka and HGK also supported the unusual event while Addiko Bank basked in the sun with us. Red Bull gave us wings to achieve new business victories (and maybe even more!) and Pixsell captured all the wild memories created at our long-awaited gathering.
Organizational partners of the event include Pepermint, PaliGasi, Kupole and Selotejp, which ensured that everything runs like clockwork.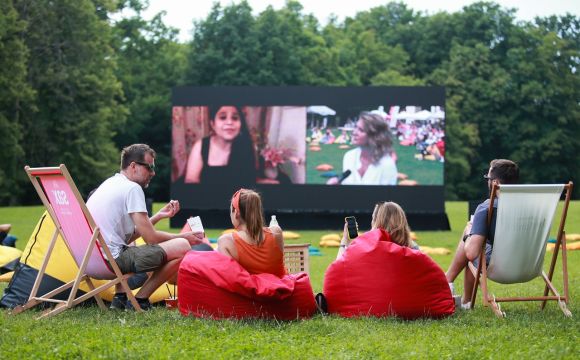 Thank you so much for joining us at DK Piknik by Jamnica Botanica! Words cannot describe how much we are eagerly waiting to see you again at DK in Rovinj in our new fall dates.
Photos: Matija Habljak/PIXSELL