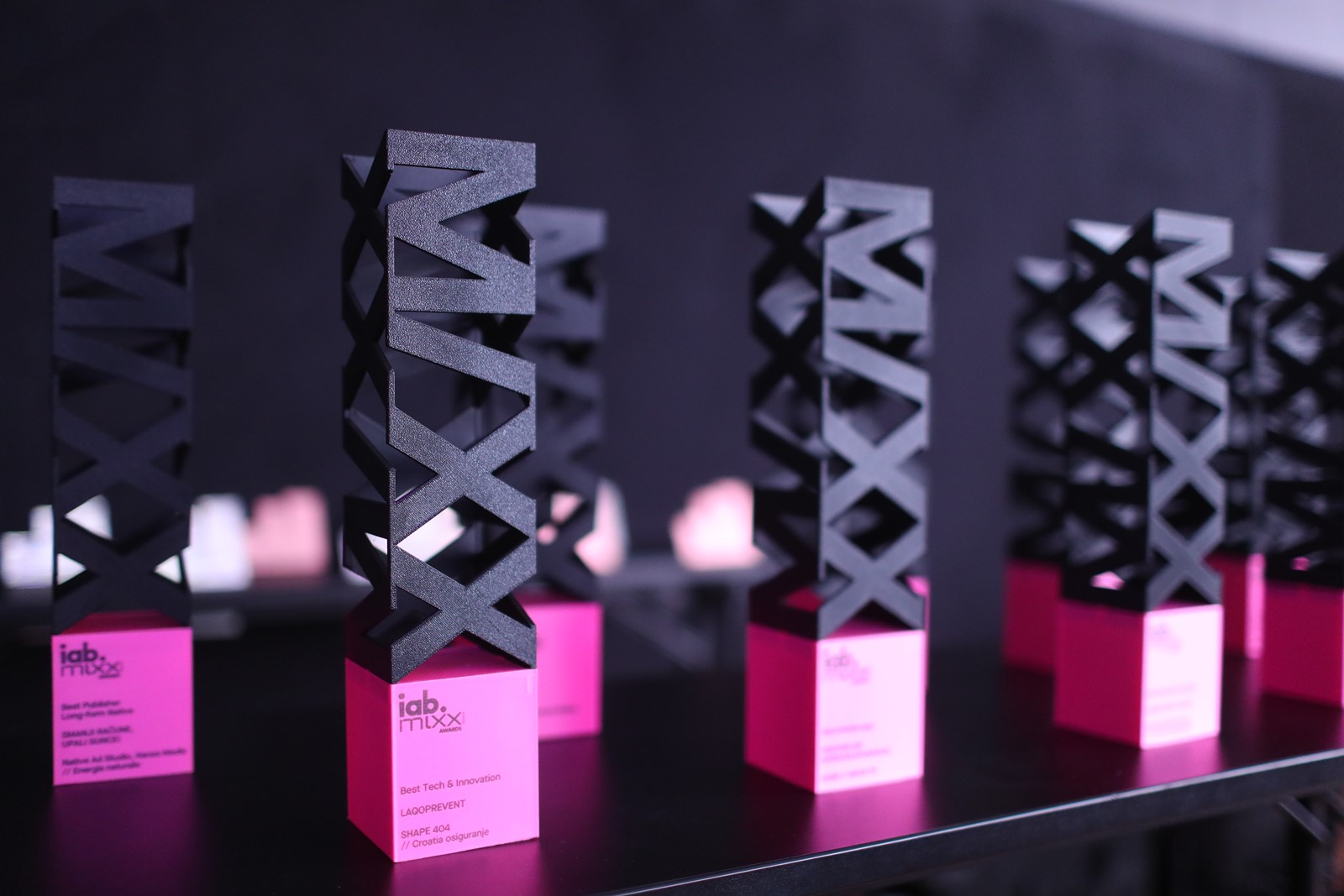 The DK2022 round stage became home to the best digital projects of the previous year – MIXX Awards Croatia, together with IAB Croatia, has awarded the best digital achievements in Croatia for the twelfth year under an international license!
The best digital campaigns and digital tools/platforms were announced at the MIXX Award Show, held at the newest edition of DK festival. The competition looks for the winning combination of creativity, strategy, performance, media use results. Based on these criteria, the expert jury awarded the Poziv Djeda Božićnjaka project by Konzum plus and ZOO agency with the MIXX Awards Croatia 2022 Best in Show powered by Google. Additionally, 10 lucky winners of each MIXX category were celebrated on the main stage as well!
Hrvatski Telekom and 404 won in the Brand Awareness Campaign category for the Virtualni stadion project.
Croatia osiguranje and 404 were recognised in the Direct Response and Lead Generation Campaign category for the Aj ti razvali project.
CESI and Señor are the winners in the Cross-Media Integration Campaign category with their Nije u redu u uredu project.
A1 Hrvatska and Real Grupa for their ON i kad si OFF project received an award in the Campaign Effectiveness category.
In the Best Branded Content category, Croatia osiguranje and Bruketa&Žinić&Grey were declared the best for their Jedna briga manje project.
Sedmi kontinent produkcija and Bornfight with the Zavrti svoj film project won in the Best Website category.
Nova TV and COBE agency received recognition in the Best Mobile App category for their mobile application for Dnevnik.hr.
Croatia film, HRT and Real group with the DNEVNIK VELIKOG PERICE project deserved recognition in the Best Social category.
The winners of the Best Tech & Innovation category are Croatia Osiguranje and Shape 404 with their LaqoPrevent project.
Energia naturalis and Native Ad Studio, Hanza Media were the best in the Best Publisher Long-Form Native category with the Smanji račune, upali Sunce project!
The glamorous atmosphere of the festival's main stage, confetti, victory speeches and the excellent mood of the communications community magnified the celebration of the best Croatian digital projects with the support of Google. All winners will place newly designed MIXX statues on their shelves – which tells a strong story about the courage of the digital industry, that doesn't fear to show its gentler side and endures fearlessly in both social and technological progress – in a new, sustainable attire.
Featured photo: Luka Stanzl/PIXSELL