HURA, organizer of DK festival, did what others don't dare imagine. Even hold a live stream of IdejaX, MIXX and Effie Croatia winners announcement. In a conversation with Ekrem Dupanović from Media Marketing, Dunja Ivana Ballon, DK festival and program director, revealed how this idea came to be, what challenges they had to overcome, who was a part of the team that made this possible and many more details. Just don't get too into reading, we're waiting for you at 9 PM on DK festival Facebook page.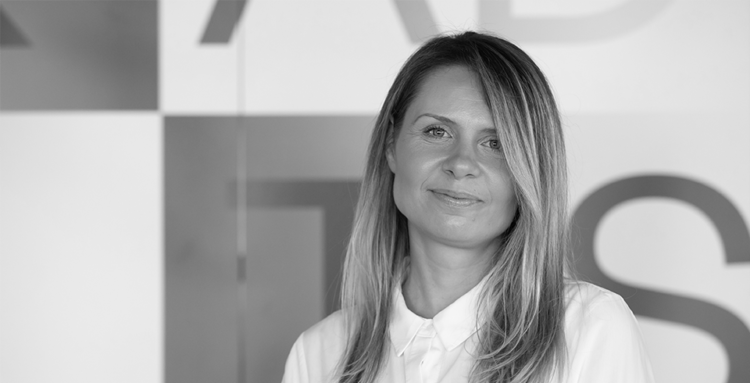 Photo: Davor Puklavec/PIXSELL
Media Marketing: DK festival is one of the best events in the world according to international experts. Tonight you will be the first one of your kind to do a show for winners completely online because there is just no other way of doing it. The winners care more about getting the results as soon as possible, rather than waiting a couple of months for a chance to be invited to take the stage and be applauded. Was it a hard decision?
Dunja Ivana Ballon: We were so close to becoming the best festival in the world (not just figuratively), and now we will be the first ones to organize a virtual awards show exclusive spectacle – live from the kitchen of Ida Prester in quarantine! Ida, wash the dishes pls…
The decision was not hard to make – grand ceremonies and fancy outfits were never the point of HURA's awards. Professionals recognizing their peers who dare to be different in their creative work, those who aspire to make a difference, bring positive change into the word and boost the economy? That's the real thing. This night is for them. We're going back to basics.
Media Marketing: How will the two-night event unfold? We won't reveal any secrets, but do share some details that will encourage people to watch the show?
Dunja Ivana Ballon: We're quarantined, isolated and the ground is litterally shaking all the time. We won't pretend it's something it's not. The conditions are obviously far from ideal – the stream is improvised, we're broadcasting from somebody's kitchen, we rely on the strength of 50 different home internet connections, we're shooting with a plain laptop and phone camera, and the audience is present from their couch. This stream is a reflection of our time and current reality, at the same time a living proof that when it's hardest we stick together, modest and with a big heart. Maybe a glass of wine too. 🙂
Our producers Lara Stolnik and Bojan Katnić found a way to do the impossible and within these constraints only a couple of days ago managed to find a way to showcase all the winning projects as well as include all the winners live in the stream. This way we achieved our primary purpose to highlight all the incredible projects and wonderful people behind them, so tonight we actually won't miss anything, besides sunny Rovinj!
On top of all of that, our Silvija Kovačić with he help of Human Interaction prepared a digital showcase of all the competing projects on the DK festival website, where clients from Croatia and the entire Adriatic region will have the chance to see the best projects and the top Croatian agencies all year long.
With everybody's social life as glamourous as ever, this is a perfect opportunity to wear your favourite pyjamas and join us from your living room – tonight at 9 PM on the DK festival Facebook page we will announce the winners of IdejaX and MIXX awards, while tomorrow, same time and place, the Effie winners of 2020 will get to shine. I invite everyone to join us and support the best creators from our industry and all the amazing people whose work stood out from the rest.
Media Marketing: How many people were involved in the preparation of this project, who is behind the production and who are some key figures behind the whole thing?
Dunja Ivana Ballon: During this pandemic and earthquakes, while HURA's resources have been focused 24/7 on helping everyone in our market to survive this crisis, Silvija Kovačić, our Head of Awards, with the big help of Lana Stjepanović, managed to coordinate 60 jury members, several jury meetings, the whole jury process for three different competitions, all of that transferred completely online within days with extremely limited resources. She coordinated all the key steps with the organizing committees of each respective competition as well as HURA's Board. In the end, judging by the jury members' comments, everything went smoothly!
At the time, this seemingly unusual idea of an online winners announcement came from Nikola Žinić, member of DK festival's organizing committee, and Anđela Buljan Šiber, HURA's Chairwoman. The idea was taken on a completely another level thanks to Lara Stolnik and Bojan Katnić, our co-producers who have been hard at work to make this happen. The communication part was led by our Barbara Tolić, who has been in Slavonski Brod dislocated from her home ever since the earthquake, while our social media was well taken care of by Leon Tetec and Igor Živković from Izone and our Marin Vlainić from HURA. For the host we chose the one and only Ida Prester, who, for this special occasion, has the honor of simultaneously working as a set designer, lighting and sound technician, camera crew, make-up artist and a stylist. After she puts her children to bed, of course.
Production in the era of pandemics… The other day during an online meeting we discussed if Ida's frying pan could serve as a suspense gong or a drumroll… spoiler: it can. So what else is there to say – it's hard, really hard, some days more, some days less, but creativity will not be cancelled! Let's stay positive and see you all tonight!