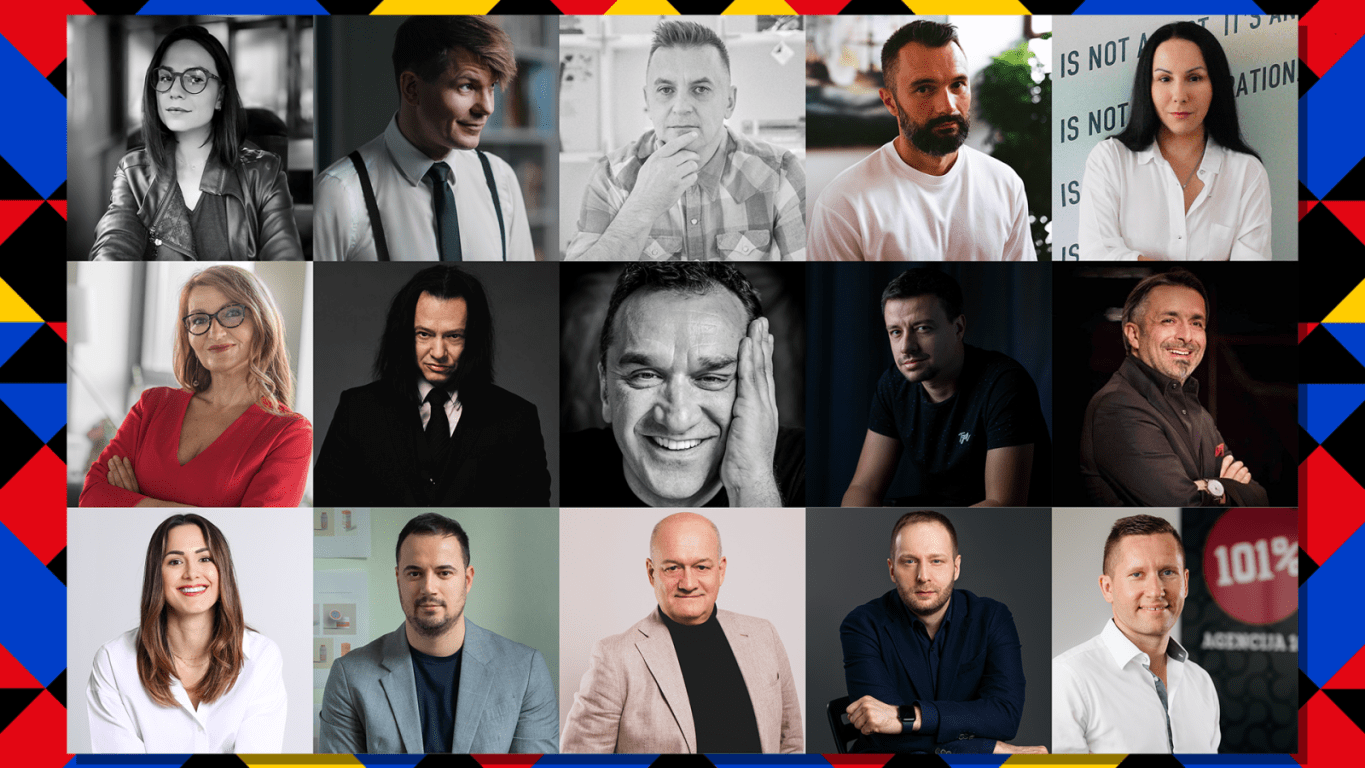 These 15 experts will be the bridge between the competition and the competitors and as such will contribute to the continuous betterment of BalCannes.
BalCannes is continuing to grow in its mission of highlighting regional creative talents after the last edition gave this big creative competition not only a new look but also a new competition concept. In anticipation of the new season, BalCannes Expert Council has been formed – this is an advisory board that will take part in the planning and organizational phases of the competition. Its primary task is participation in the continuous alignment of BalCannes with the needs of the industry and markets of participating countries (Bosnia and Herzegovina, Croatia, North Macedonia, Serbia, and Slovenia).
Members of the BalCannes Expert Council will be representatives from the three best-ranked agencies in each participating country of BalCannes in the current year. In accordance with amazing results in 2023, the members for this year are: Elena Bozhinova (IDEA Plus 360° Communications, MKD), Davor Bruketa (Bruketa&Žinić&Grey, HR), Damir Ciglar (Imago Ogilvy, HR), Jurica Ćorluka (Señor, HR), Ilinka Crvenkovska (New Moment New Ideas Company Skopje, MKD), Aleksandra Dilevska (Publicis Skopje, MKD), Sašo Dimitrievski (Pristop, SLO), Bojan Hadžihalilović (Fabrika Sarajevo, BIH), Đorđe Janković (FRIDAY FINALLY, SRB), Ejub Kučuk (MITA Group, BIH), Nataša Mitrović (Why Not, SRB), Haris Mujanović (Via Media, BIH), Marko Vičič (Futura DDB, SLO), Ivan Živković (Pioniri Communications, SRB) and Dino Zupančič (Agencija 101, SLO).
Members of the Council will discuss these ideas: competition groups and categories, deadlines, judging, as well as other activities connected to planning and the realization of the competition.
These experts, who have proved to be the best in our region, will be part of the key phases of planning BalCannes 2024 when the competition will once again depict a regional creative mosaic – and celebrate the best of the best, said Jelena Fiškuš, a member of the Organizing Committee.
Let us remind you that this year's famous regional creativity competition was held for the first time at DK Festival, and after the winners were announced at the main stage in Rovinj, the BalCannes Report was published. The report called BALCANNES MOSAIC OF CREATIVITY encompasses several regional lists showing the best projects, advertisers, and agencies in our region, but also within each of the five countries included in the Council.
More information about the upcoming competition – where you can once again win gold, silver, or bronze awards and show the region the quality of your projects – can be found at this link.