Effie has an 11-year-long tradition of awarding best Croatian agencies and advertisers for their excellent work in market communications, and now it is more important than ever to inspire the communications industry to raise positive awareness among the public. Following the MIXX and IdejaX winners announcement that garnered more than 10 000 views, Effie winners were revealed on Friday during a Facebook live stream.
The winners of Effie Croatia Awards, which celebrates the efficiency of the marketing industry, were announced during a live stream on Friday, 17 April on DK festival Facebook page. Grand Prix went to Zagrebačka pivovara and BBDO Zagreb in collaboration with Universal McCann and Degordian for the 'Ostajemo di smo' project.
Besides Grand Prix, there were two gold Effie winners: Pipi beverages and Imago Ogilvy in collaboration with Drap for the 'Boli me Pipi' project as well as Hrvatski Telekom and McCann Zagreb with the help of Degordian and Pro Media Group for their 'Unlimited obitelj' project.
The winners of this year's silver Effie are Tele2 and Imago Ogilvy in collaboration with Media Polis, iProspect, Riba ribi grize rep and Drap with the 'Pokućni internet' project. Erste bank and Utorak and BBDO Zagreb were also awarded the silver Effie for their 'Povratak'project, which was done in collaboration with 404 and MediaCom Zagreb.
The following projects received the bronze Effie awards: 'Prilika života'by Iskon internet and Señor together with Pro Media Group and 404; 'Samo opušteno!'by Jamnica Plus and PINK MOON in collaboration with Pro Media Group; 'Veliki hrvatski naivci' by CARNET and Señor, with the helping hands of Vedran Klemens, Marin Balaić and Dubravko Robić; 'Žuja za tate 2' by Zagrebačka pivovara and BBDO Zagreb, in collaboration with Universal McCann and Degordian.
Despite the current state of the world, there is always room for amazing and successfully realized marketing ideas on the market. This was reflected in the two-night event where national and regional industry experts united as one – after the first night of announcing winners of two competitions, which was watched by more than 10 000 people from Croatia and the region, the second night was dedicated to announcing the Effie winners and exchanging thoughts on the projects on DK festival Facebook page.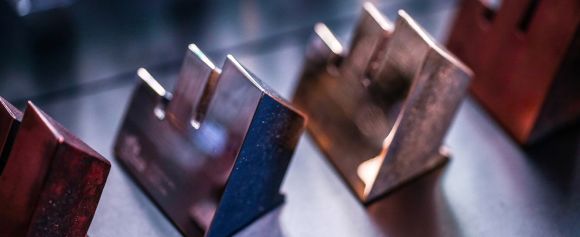 The organizers congratulated the winners as well as all the entrants and clearly stated that it doesn't matter if Effie, as the preeminent marketing initiative in Croatia and the world that promotes the connection between marketing activities and market results, adorns the shelves of private homes or agency offices. Therefore, they have invited the industry to continue working, in accordance with National civil protection recommendations, emphasizing the need to continue creating ideas that work because they have the potential to inspire change and shine bright at next year's Effie Awards.
Find the Digital showcase of MIXX and IdejaX projects here, while the best Effie projects can be viewed here.
For more information head to the official Effie Croatia Awards website.