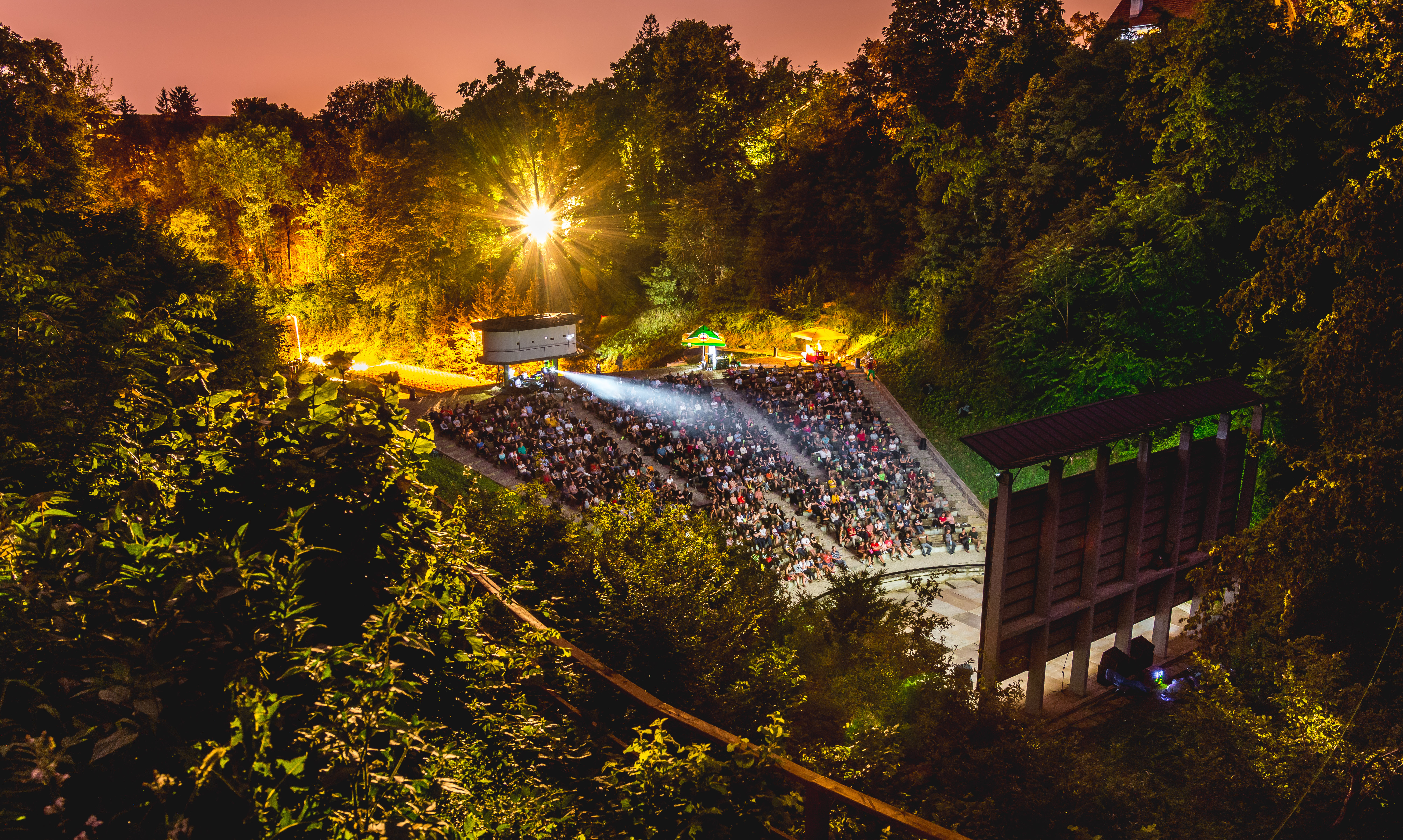 Home is where the heart is – we are proud to announce DK HOME presented by A1, where we celebrate everything our local industry has to offer.



In a luscious oasis tucked away in the middle of Zagreb, DK HOME presented by A1 is a celebration of the local market. The DK spin-off event will be the place where we will share local insights and honour the best Croatian projects at the award shows for Effie, MIXX, IdejaX and Young Lions!
WHAT – ALL THINGS LOCAL
The love for our wonderful community of creatives and nonconformists will come to fruition in the form of DK HOME presented by A1, where the emphasis is on the best local experts, local ideas and local awards. You can expect an outburst of love on every corner – but with no hugging and kissing, we're not into it at the moment.
WHERE – IDEAL HIDEOUT
DK HOME presented by A1 will find its… well, home at the popular Tuškanac Summer Stage (Ljetna pozornica Tuškanac, Dubravkin put bb), a beautiful amphitheatre with a glorious stage perfect for giving victory speeches and a bar with a large terrace for all the informal professionals out there. Friendly warning: it can get windy late at night, so wear light clothing and high heels at your own risk!
WHEN – SUMMER NIGHT'S DREAM
We are gathering on 14 and 15 June 2021 to enjoy warm summer nights. We know it's not technically summer, but let's have fun and play pretend. The gathering will start at 6 PM, but we expect you to arrive by at least 7 PM (and when we say expect, we really mean it!) because otherwise you would miss a free welcome drink and the amazing panel discussions on the ins and outs of the communications industry! At 9 PM it is award shows time, while by 11 PM the victorious night will reach new heights at the bar!
WHO – JUST US
This is an event for all of us working in the communications industry, including agencies, brands, the media and alike, who wish to enjoy themselves safely, applaud their colleagues whose projects swept the strong competition, and, naturally, for all the competitors eager to take the stage and leave with a prestigious award in their hand.
HOW – SEIZE THE OPPORTUNITY
You can claim your seat at the wooden benches of the amphitheatre by REGISTERING HERE.
We know all of you want to come, but even with adhering to the relevant epidemiological measures* and this being an outdoor event held outside in the open, the number of attendees will be limited. Only those who register first will be able to attend, so make sure to book your spot with a nominal attendance fee of 199 HRK + VAT for one night or 349 HRK + VAT for both nights – with a free welcome drink! For the ones who were not so lucky with reserving their seats, it's not all doom and gloom – we have a waiting list for you.
If you already have your ticket for DK festival in Rovinj, please note that DK HOME presented by A1 is a separate event and your tickets do not apply to it.
If the event gets cancelled, don't worry because you will receive a full refund. If the weather or anything else decides to rain on our parade and the event gets postponed, your ticket is valid for the new date(s) as well. Those that cannot make the new date(s) will receive a full refund.

SPARK CONVERSATION
The numerous panels will be all about the present and the future of the communications industry. The panellists will cover an array of topics relevant to your business interests, so we expect you to be all ears in order to catch all the pearls of wisdom the industry experts will share with you. Our esteemed panellists will be engaging in intriguing conversations – check the program HERE .
TAKE THE CROWN
We know you're all hyped up to find out who will be crowned as this year's best of the best. There will be four award shows in total, two a night. Each of the four award shows celebrates a different aspect of market communications, but they do share a common thread – all the winners will be showered with confetti, positive vibes and rounds of applause to ensure they remember their big night forever.
On 14 June, effectiveness will come to the forefront at the prestigious Effie Croatia Award Show, while those who have conquered the digital stratosphere will get their spotlight at the MIXX Croatia Award Show.
On 15 June, the time is ripe for creativity to prosper at the IdejaX Award Show, and the cherry on top will be placed by the next generation of the communications industry at the Young Lions Award Show.
FRIENDS OF THE COMMUNITY
This event would not be possible without A1, the general sponsor of DK HOME. We thank them and each and every one of our amazing partners, including Franck, Zagrebačka banka, Konzum, Volkswagen ID.4, Wiener osiguranje Vienna Insurance Group, Europski parlament u Hrvatskoj, WAI Moment, Studio Moderna, Podravka, King, KONČAR, PIK Vrbovec, Shutterstock, Naked Grouse, Cerovski Print Boutique, Go2Digital, Presscut and others, for their contribution that will make the event come to life and ensure all of you can have an unforgettable experience.
---
*Disclaimer: No matter how many times you've heard or read this, it is still very important to emphasise that by attending the event you agree to practice social distancing, wear a mask if you can't socially distance, wash and disinfect your hands regularly using the disinfectants found on the festival's grounds and avoid handshaking, hugging or kissing other attendees.
Featured photo: Nikola Madunović