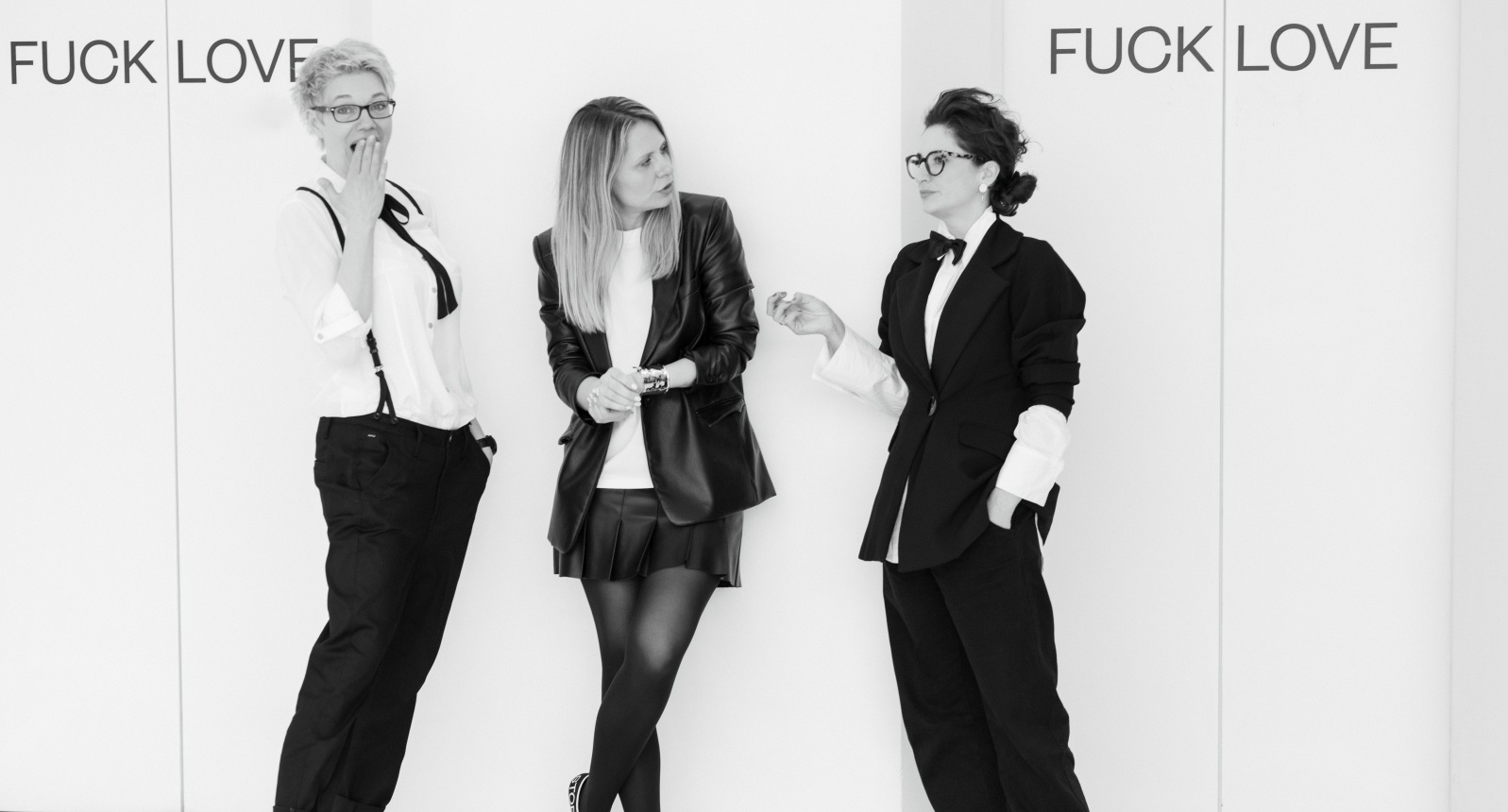 Some members of the organizing committee – Dunja Ivana Ballon, Anđela Buljan Šiber and Jelena Fiškuš – are already at the hotel – and are taking part in some atypically relaxed activities.
It isn't easy to organize a festival that attracts several thousand people and each year offers a high-quality overview of the trends in the industry, an innovative production and the best speakers to its community of communicators – but it sure is fun. Thousands of attendees from the whole region, 600 entries across our 5 industry competitions, 125 speakers and presenters, 105 companies, 5 awards shows, 3 days, 3 halls, 3 parties – and the one and only DK Festival, which is soon opening its doors. We welcome you to Hotel Lone on 20-23 April, but first, we decided to check with the members of the organizing committee how the preparations are going and if everything is ready for the start of the festival. Some of the answers sure took us by surprise.
Some members of the organizing committee – Dunja Ivana Ballon, Anđela Buljan Šiber and Jelena Fiškuš – are already at the hotel and are taking part in some atypically relaxed activities. As is clear from the photos taken by Lorna Kijurko, the organizers have decided that everything is running smoothly and that it is time for a well-deserved break. Sources close to the editorial staff claim that other members of the organizing committee – Davor Bruketa, Damir Ciglar and Nikola Žinić, who will soon join them – are relaxing without a care in the world at undisclosed locations.
It's never boring at DK — but this year it's impossible, explains Dunja Ivana Ballon, Festival and Program Director. We have been working day and night to create the best content and a once-in-a-lifetime festival experience – rather than just a regular conference. The last step is the physical transformation of Hotel Lone and its surroundings – thanks to the best organization team, everything is ready. Now it's time to start.
Our festival is a must-attend event for regional communicators due to the plethora of opportunities for expanding your perspectives, exchanging viewpoints and experiences, as well as awarding the best of the best at industry awards for creatives in the region, digital experts, effective marketers and young talents of the industry. Apart from education, it's not anything new that communicators know how to end a long day full of refreshing expert perspectives on a fun note, which is why you can expect some unforgettable parties this weekend in Rovinj.
Anđela Buljan Šiber, Chairwoman of HURA and IAB Croatia, and a member of the DK Festival Organizing Committee, said: Work hard, play hard. We have been working incessantly for the last few months, and now it's time to press play. Let's go!
When you are organizing an event of this size, that attracts a loyal and big community of communicators – what else is left to do, but rest and enjoy? The expectations are high, but, as you can see, we are fairly collected because we know there are three amazing festival days ahead of us, added Jelena Fiškuš, a member of the HURA and IAB Croatia Management Board and a member of the Organizing Committee of DK Festival.
DK2023 schedule proves that the organizing committee isn't scared to roll up their sleeves – we are gathering experts from the whole world and creatives from the region in three halls, providing inspiration, interesting insights and creating new trends at the market – see below a list of speakers from the Main Hall, that you can follow online as well. You will get to hear Edward Snowden former CIA officer and National Security Agency (NSA) contractor who will join the festival via video link; James Whittaker, evangelist, visionary, and rockstar of the tech world; Munise Can, a strategy expert from Highsnobiety who helps brands find new ways to matter; creative person of the year from faraway Japan Toshihiko Tanabe; the world's leading authority on sextech Bryony Cole; Media.Monk's Main Monk from the world's biggest creative digital production agency Victor Knaap; Rory Sutherland, one of the most original thinkers in the advertising industry and beyond; the surrealist directing duo Vallée Duhamel; Srećko Horvat, a philosopher with a global following; the bestselling author and recovering pessimist Kristina Kuzmič powered by Priceless.com; one of the world's leading creative technology futurists Ian Beacraft powered by Hrvatski Telekom; purpose pioneer Thomas Kolster powered by ENNA; Vice President of Brand Communications at Adidas Erika Wykes-Sneyd; and Mischief-Maker/Strategy Virtuoso Rob Campbell.
Creatives, marketers, digital experts, media representatives and other communicators that want to be in the company of national and global industry leaders are welcome to find more information about tickets and join us at DK2023, online or offline – before it's too late.